FOREIGNER'S 40th ANNIVERSARY TOUR FT. JOHN PARR 2018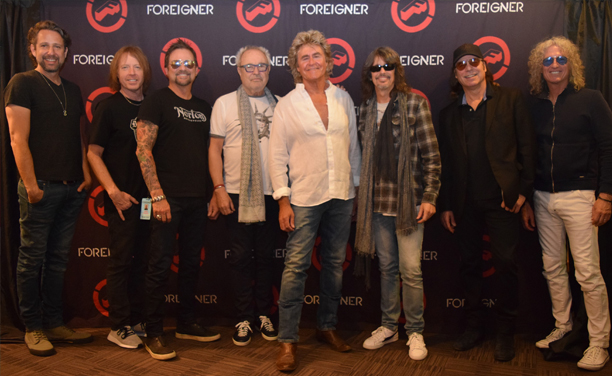 FOREIGNER - A BIG THANK YOU!
Just to say a big thank you to the Foreigner family. On this tour you made me feel a part of it. I can't speak highly enough of the management, crew and of course the band. Seeing a childhood dream come true for Mick as he took a standing ovation was an honour to be apart of at the Royal Albert Hall. In this age of instant fame and disposability, my advice for anyone with a dream would be...go see a band that has stood the test of time with timeless songs that have become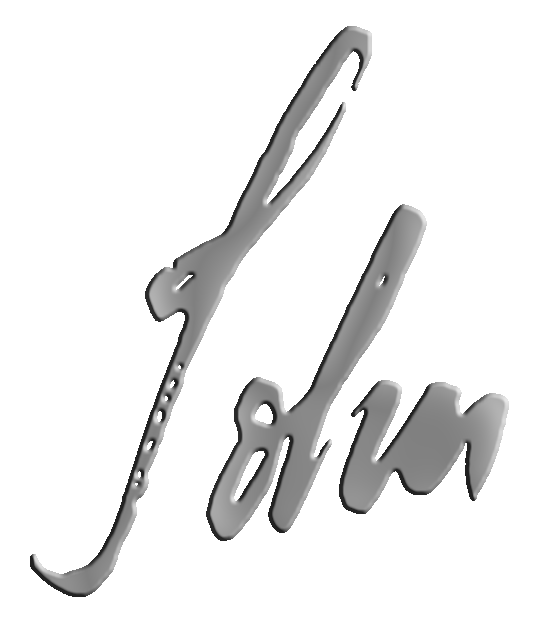 the soundtrack of so many of us around the world. Foreigner have served in the rock and roll trenches and come out the other side to show us all how it should be done. Kelly you are an inspiration and a true warrior! Sincerely.
JOHN PARR CHOOSES THE TRACKS OF MY YEARS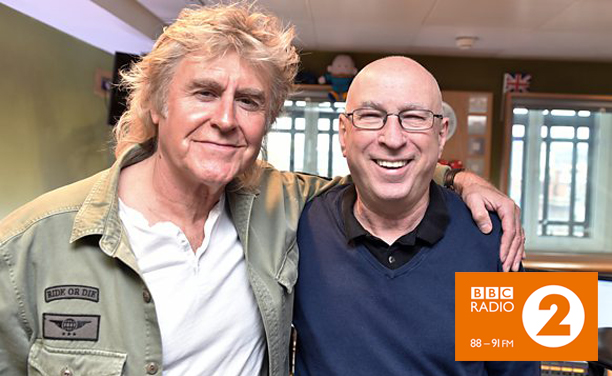 JOHN PARR WITH KEN BRUCE ON BBC RADIO 2
MARCH 2018
John Parr, the Grammy nominated British musician, chooses the Tracks of My Years with music from Bonnie Raitt and Steely Dan. He's enjoyed two number one hits and is best known for his 1985 US number one hit single "St. Elmo's Fire (Man in Motion)". John has sold 10 million albums worldwide as well as written and performed twelve Hollywood movie themes, including "Three Men and a Baby", "Near Dark" and "The Running Man". He's due to go on a UK tour very soon with the English-American rock band Foreigner performing at large venues including The Royal Albert Hall, the SEC Armadillo in Glasgow and Symphony Hall in Birmingham.
AT THE CATHEDRAL
I was inspired to write this song when I saw prince William and Harry at a memorial service for their fallen comrades. We had not rehearsed this performance before, Jose Antonio Rodrigues and Professor Corrie England and myself gave an impromptu performance for the great Dieter Dierks during a break from filming Acoustic Fever at his studio...we didn't know the cameras were rolling, thank heavens they were.
In 2011/12 my buddy Hedley Taylor flew to America to promote "The Mission" an album I had written to celebrate the service that their young men and women had given for their country and their fellow man. Throughout my life I have been inspired by their sacrifice and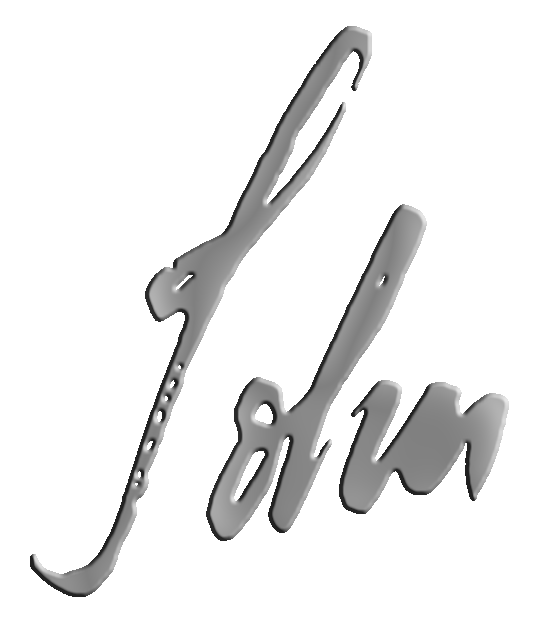 willingness to put it all on the line against tyranny and oppression. We covered 35,000 miles by road in the first seven weeks playing benifits in all manner of venues... hospitals, concert halls military bases.
80's IN THE SAND FT. JOHN PARR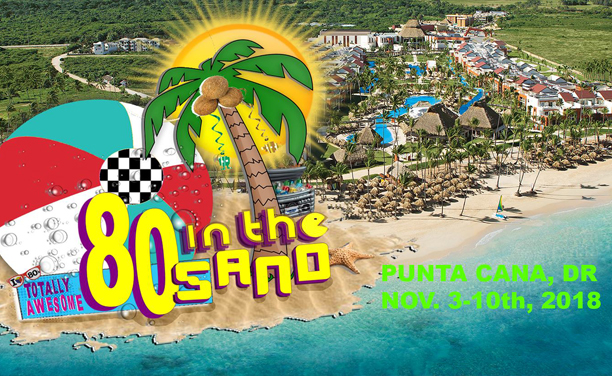 NOVEMBER 2018 - PUNTA CANA, DOMINICAN REPUBLIC
John Parr has been confirmed to join Bret Michaels, Taylor Dayne, John Waite, Berlin, Sebastian Bach, Honeymoon Suite and many many more at 80's IN THE SAND November 3rd - 10th 2018 in Punta Cana, Dominican Republic
JOHN PARR - ROCKINGHAM 2017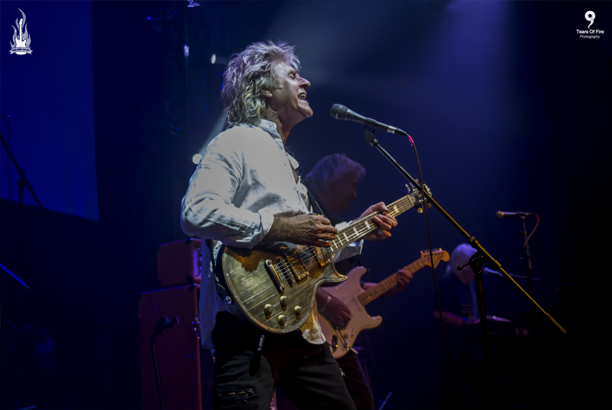 John Parr Rocks Rockingham
"A wonderful surprise replacement when Honeymoon Suite pulled out of the Festival, John Parr's set was one that most fans in the venue were really looking forward too, John and the band were excellent....
Tears of Fire Photography
JOHN PARR ROCKS OSLO ARENA OCT 2017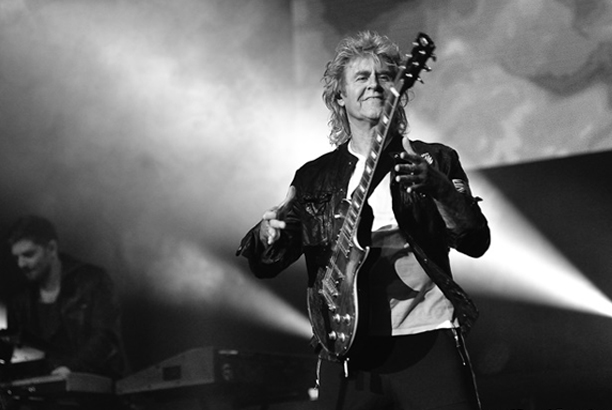 John Parr's Amazing Oslo Performance
"Amazing show and amazing fun watching the rocker, brilliant with proper guitar solos on the songs he performed. He was also one of the absolute highlights of the day, a rocker in the special class".
artsistfoto.no
Oct 2017
ROCK SHOT REVIEWS REWIND 2017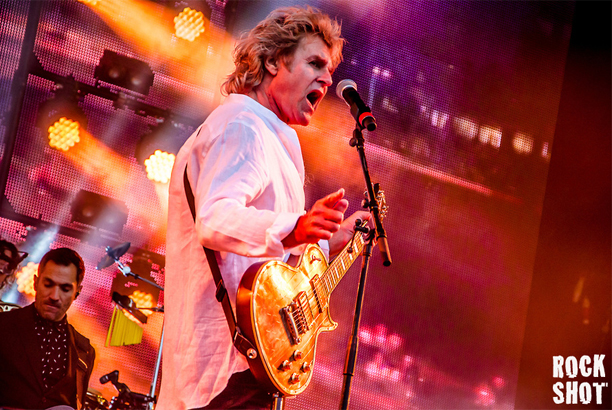 Rewind 2017 had a king of guitar in the form of John Parr.
The man, who stole people's hearts and hit number one with St. Elmo's Fire (Man In Motion), delivered one of the best sets I have ever witnessed at Rewind. Full of drama, the Restless Heart performer rocked the audience, almost setting his guitar on fire. There are just a few guitarists with as much passion and skill, and if you factor in his sense of humour and ability to connect with the audience, he has it all. He's a magician, able to change a guitar into a living, breathing creature capable of all the softness and depth one could imagine. No wonder there was a long queue of fans waiting for the opportunity to chat or take a selfie with him.
Edyta K
ROCK SHOT
JOHN PARR & FRANKIE MILLER'S DOUBLE TAKE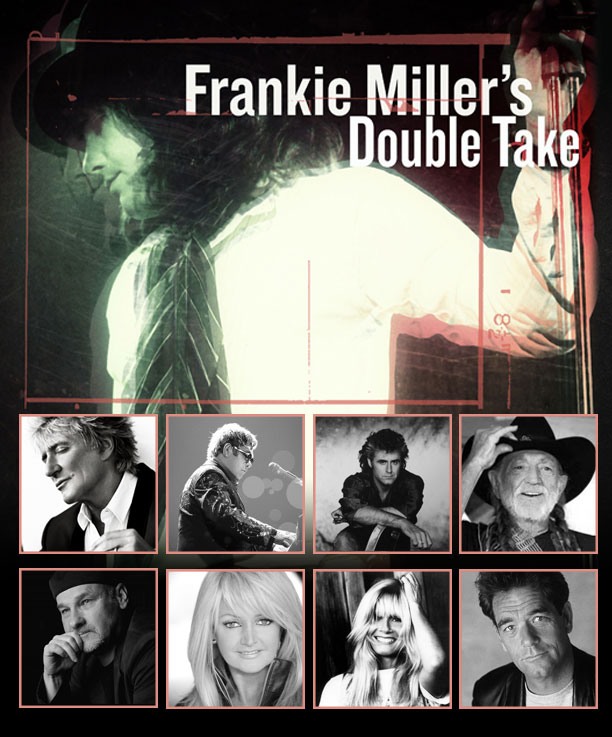 John joins forces with icons of the music industry for a very special album.
ROB LOWE ROASTED BY ST. ELMO'S FIRE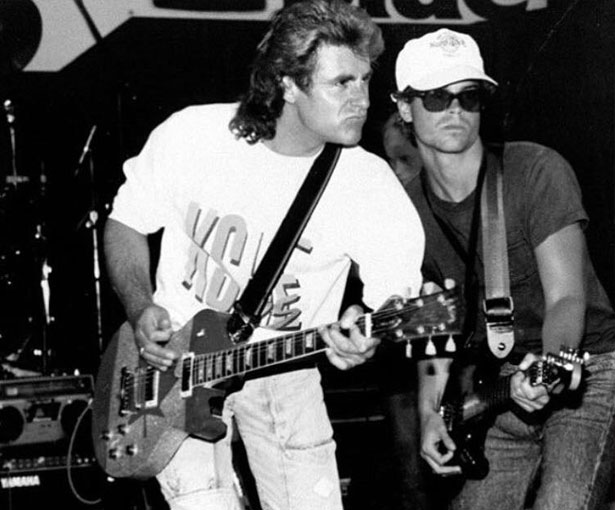 Rob Lowe has become the latest victim of Comedy Central's Celebrity Roasts. In its irreverant way the roast charts Lowe's rise, fall and rise again.
Born on March 17, 1964 Lowe began his career as a young boy model who turned to acting during his teens. During the 1980's Lowe was best known as a member of the "Brat Pack",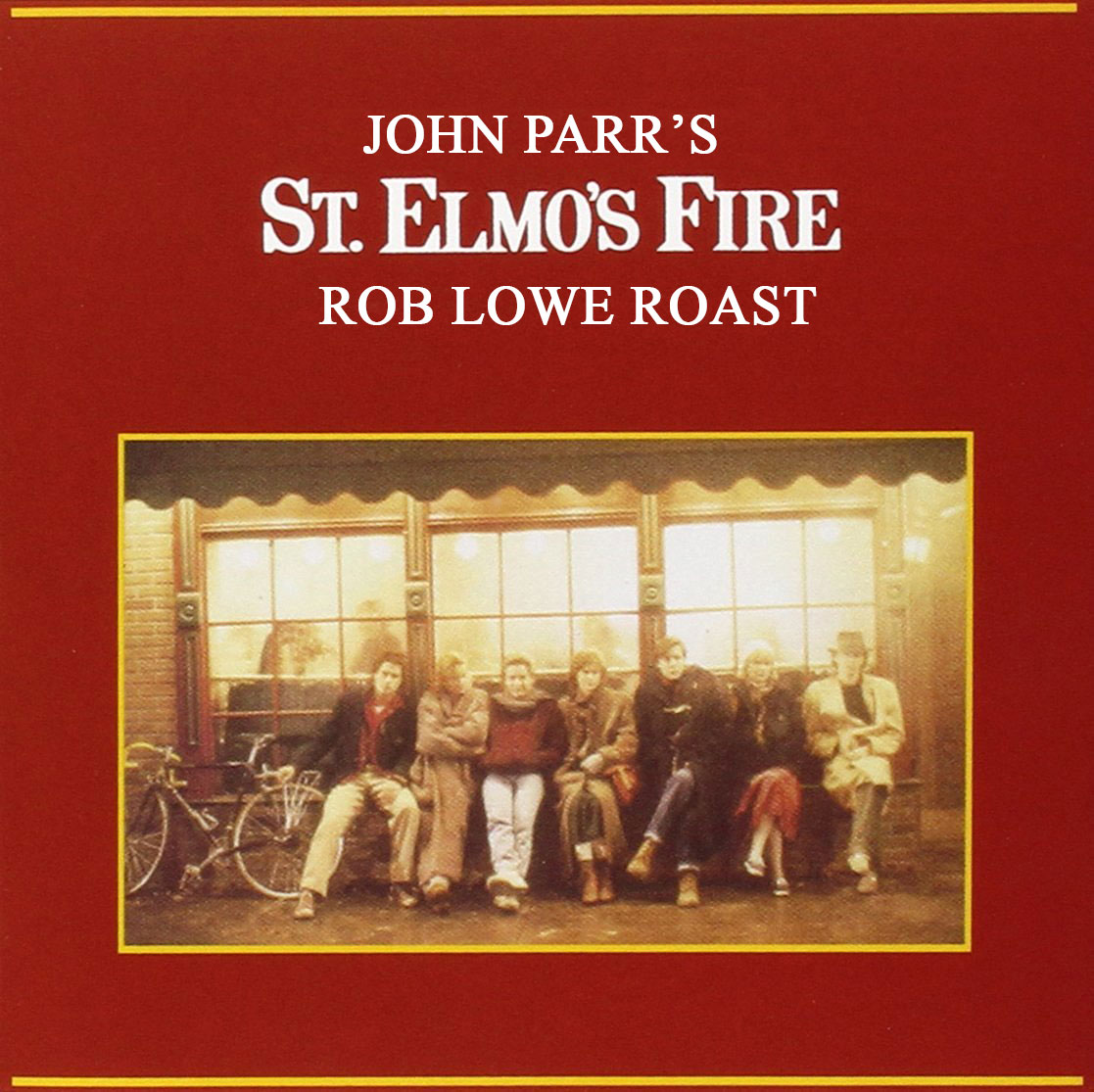 the group of young, powerful, and reckless actors and actresses including Demi Moore, Judd Nelson and Emilio Estevez. However, Lowe together with his Brat Pack friends, found their very first fame through his appearance in John Parr's "St. Elmo's Fire (Man In Motion)" music video in 1985.
Acknowledging the importance of music in Lowe's career the show opened with the 80s-inspired song The Burden of Being Wonderful" by Steel Panther. But the big question on the audiences' lips was "When am I gonna hear some 'St Elmo's Fire - Man in Motion' on this roast?" and six minutes and 42 seconds into the show they were treated to a special "St. Elmo's Fire Roast" recorded by John Parr in honour of Rob Lowe.
The Roast Of Rob Lowe is on Comedy Central (UK) on Friday 9th September 22:00
JOHN PARR (LIVE) - LOCAL HEROES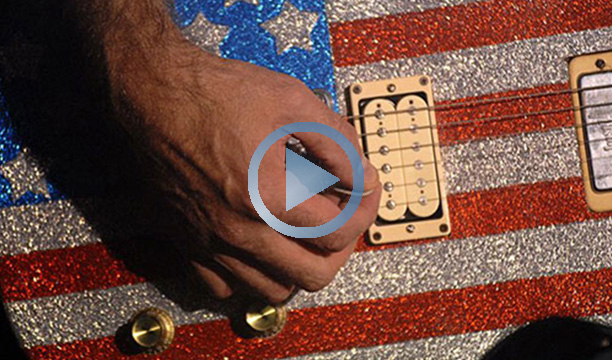 MAN OF STEEL
I was sent this video link a few weeks ago and was so moved by it I was compelled to write "Man of Steel" as a tribute to Steve Prescott.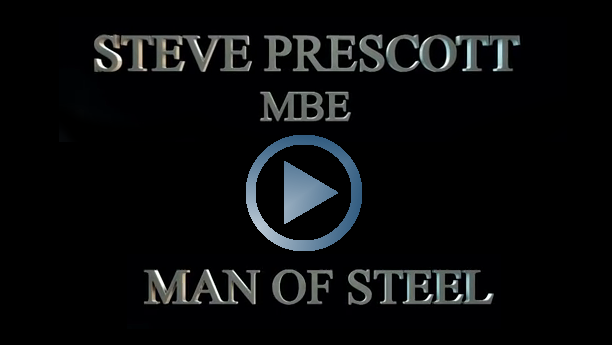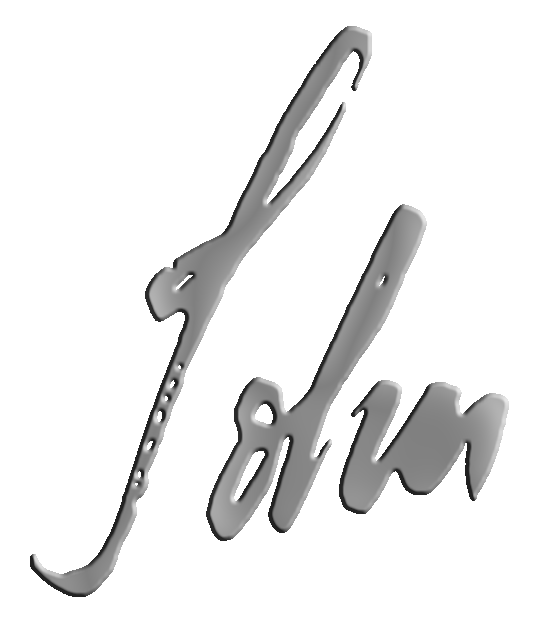 Steve's story is truly inspiring, awarded the MBE. for his tireless efforts to raise funds and awareness for medical research whilst battling his own debilitating illness is testament to the human spirit.
ACOUSTIC FEVER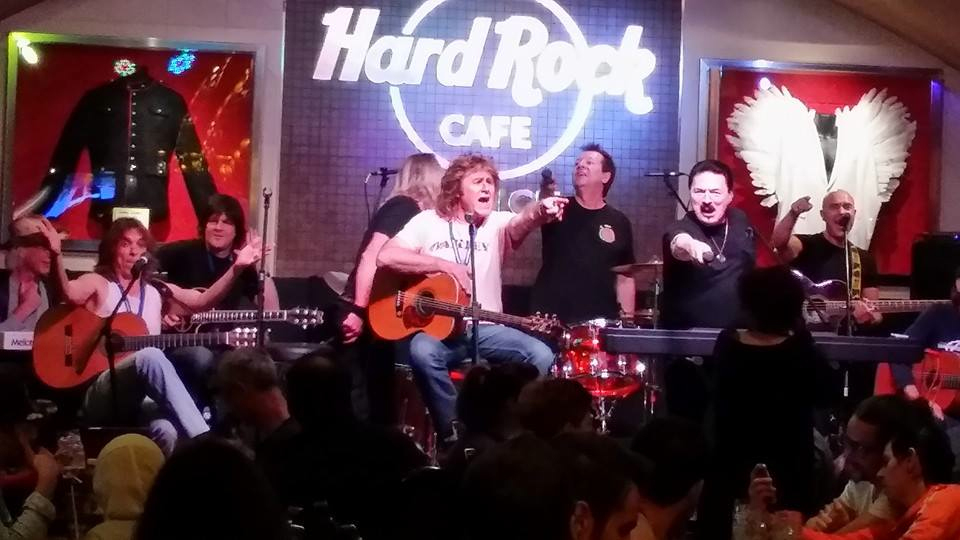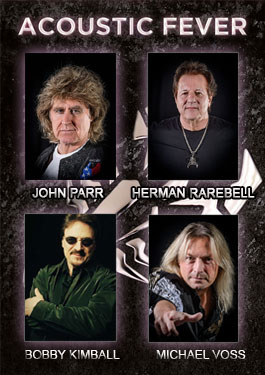 ACOUSTIC FEVER
John Parr has joined forces with Scorpions drummer and writer Herman Rarebell, Bobby Kimball from Toto and Michael Voss to form Acoustic Fever. The band also features two of the world's leading Flamenco guitarists, Corey Whitehead and José Antonio Rodriguez.
Having sold over 80,000,000 records between them the band will tour Europe in the autumn of 2014 playing their hits and classics from the Scorpions in a unique flamenco/rock style.
"The fire and passion of flamenco with the heart and soul of rock and roll"
John Parr

THE MISSION - ALBUM RELEASED
Legendary singer/songwriter John Parr has released what is considered by many to be his strongest album to date.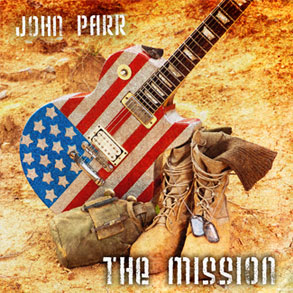 "Parr knows the key to creating great rock music. It's simple, kick-ass guitar, a power-house voice and songs that tell a story."
Chris Shapiro - Retropulse.
"The Mission is inspired by our fighting men and women who put themselves in harms way for our freedom. It is 14 songs covering almost every aspect of the Military but it is not a marching bands record. It's rock, it''s intimate, power and passion, life, love and sacrifice. Much of the proceeds of this album are being donated to 3 incredible Military charities:The USO, Military Families and USA Cares. It is about raising awareness and funds for Military men and women as they make the difficult transition back into ordinary life."
ROCK N HORSE POWER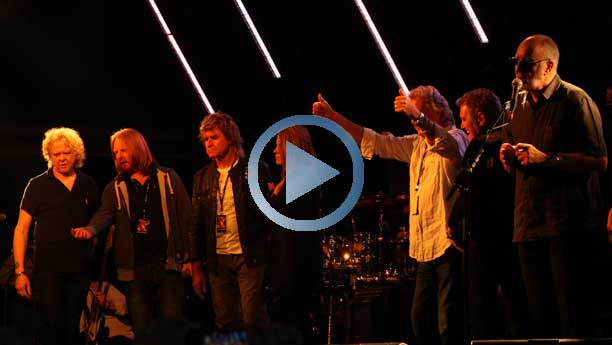 Jeff Beck, The Who, John Parr & Mick Hucknall.
Roger Daltrey, Pete Townsend, Jeff Beck, John Parr, Mick Hucknall, Nick Kershaw, Procol Harum, Alvin Stardust, Jim Cregan, Mike Rutherford,, Vic Reeves, Rick Wills, John Lodge, Damon Hill, Judy Tzuke and Mollie Marriott and some of Britain's top musicians together for Kenney Jones' Rock 'n' Horsepower charity concert for Prostate Cancer UK at Hurtwood Park Polo Club.
A DREAM COME TRUE...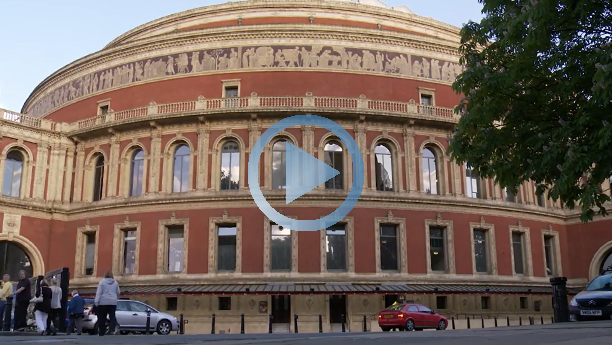 John performs St Elmo's Fire at the Royal Albert hall. A very special night dedicated to his father..
THE BEST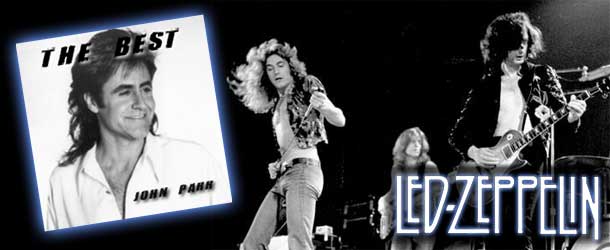 John Parr and Led Zeppelin songsmith create a truly iconic track.
Never before released or broadcast "The Best" features John Parr's collaboration with Jake Holmes (author of Zeppelin's "Dazed and Confused") to create a true epic.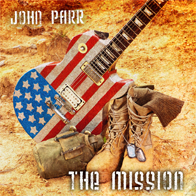 "The Mission"
Now Available
The One Show & John Parr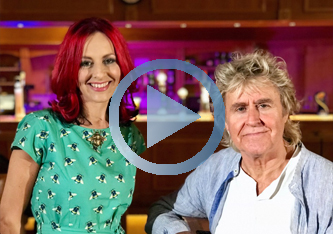 John Parr interview on The One Show (BBC One) chatting with Carrie Grant about his career and "St Elmo's Fire (Man In Motion)"
Fatty's Big Push 10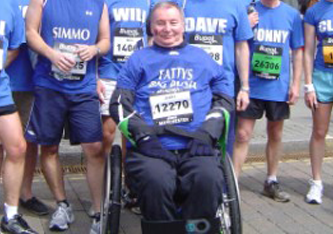 Please read this link.....it's something really special led by a very special man, my pal Jerry Ward.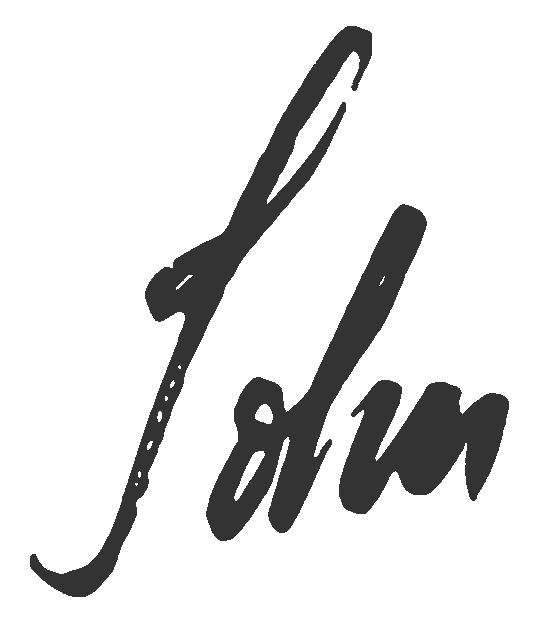 If you are a bit down, feeling sorry for yourself or could just use a bit of feel good inspiration...then this might change things
John Parr - Soldier's Wife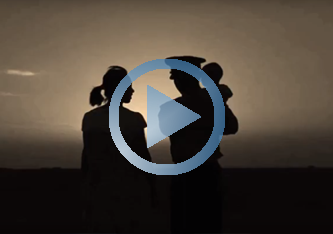 Inspired by the movie We Were Soldiers...An epic true story of our service men and women going into battle whilst their families are left back home..and they in turn go into battle in their minds eye, fearing the worst every single day their loved one is risking life and limb for their freedom.
John Parr - Oslo Photos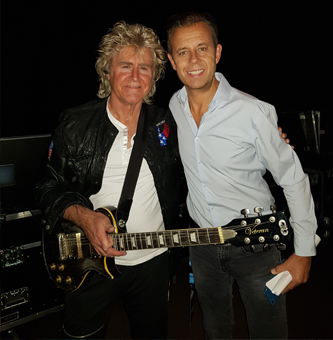 John and Pat Sharp who compared the concert at the Arena Oslo.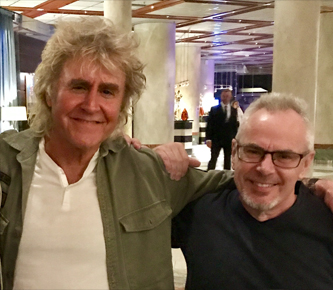 John and Nick Kershaw at Oslo Arena Oct 2017
Roger Daltrey Talks John Parr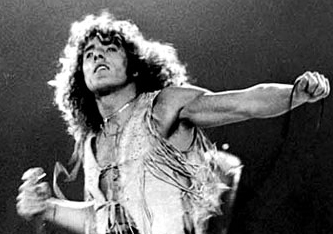 MAN OF STEEL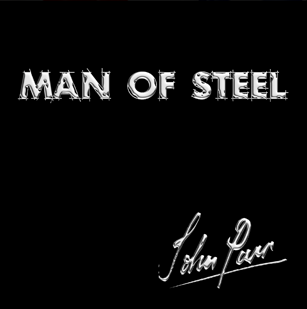 30th Aniversary - Rick Hansen
Returns From Man In Motion Tour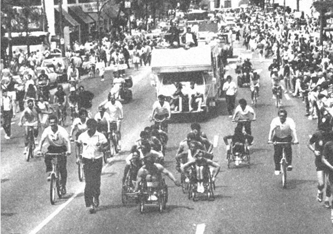 On May 24, 1987, The Province's front page featured Rick Hansen with the headline "The dream is alive."
---
---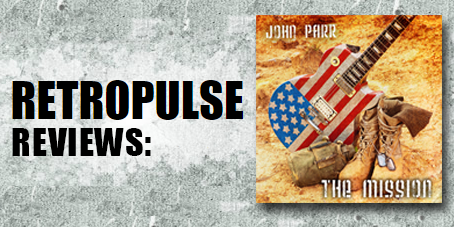 HELP FOR HEROES
John Parr performs at Meadowhall, Sheffield to raise money for the heroes who have served in the armed forces for their country.
THE SIMPSONS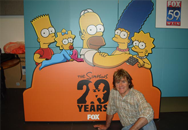 John Parr's iconic hit features in "The Austin Chronicle" top 11 Simpsons episodes.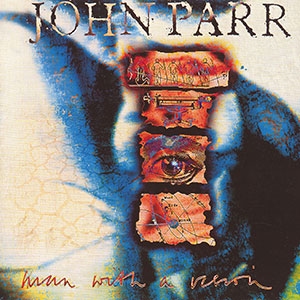 Man With A Vision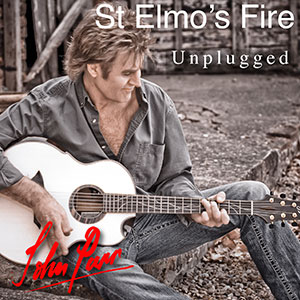 St. Elmo's Fire
(Unplugged)