JOHN PARR (LIVE) - LOCAL HEROES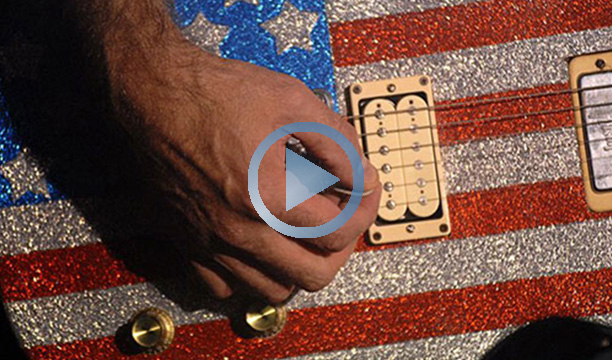 80's REWIND CRUISE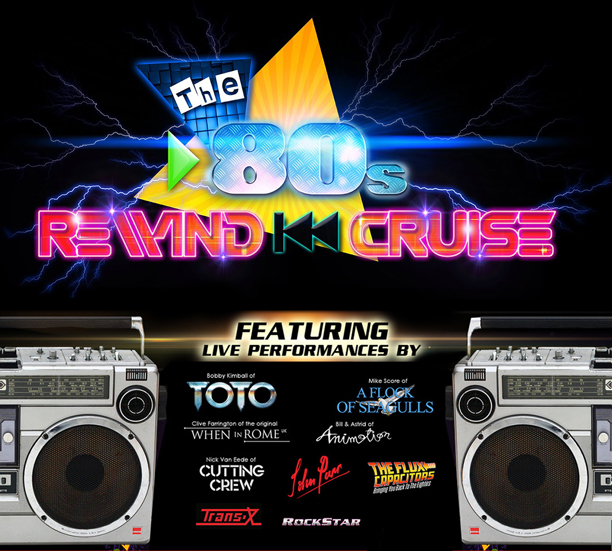 John will be performing live on the 80's Rewind Cruise which set sails from New York City to Bermuda from the 9th - 16th October. Other acts performing onboard include Bobby Kimball (TOTO), Nick Van Eede (Cutting Crew), Mike Score (A Flock Of Seagulls) and many more. For more info and to book please visit www.80srewindcruise.com
I am so sorry to have to cancel my shows this summer. "Due to unforeseen circumstances" seems such a political phrase when in reality it is true and deeply personal. I have never cancelled a show in my life and today I am forced to cancel my show with Foreigner at the London Palladium which would have been a dream come true for me. I called Kenney Jones to say I will miss Rock n' Horsepower, a show we all do together every year to raise awareness for Prostate cancer. Finally I wrote to Chris Cross to pull my summer tour with him. Chris and his music have been part of the soundscape of our generation. A sad day for me, please accept my sincere apologies for letting you down and those who have made plans to come to the shows. This is just a blip, but one that I cannot avoid. It is temporary and I will be back on stage soon

Sincerely,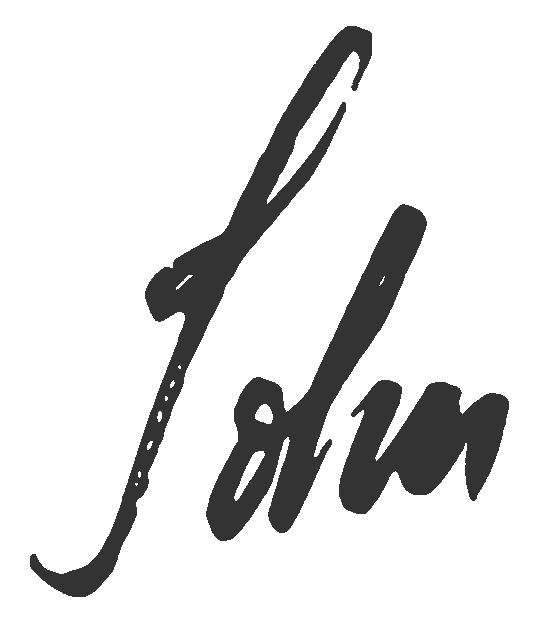 JOHN PARR INTERVIEW WITH SARA COX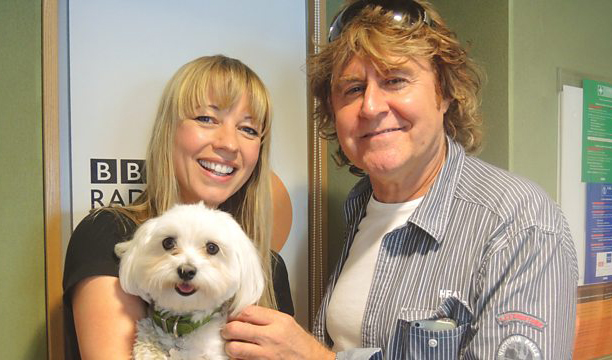 BBC RADIO 2 - 22:00HRS FRIDAY 20TH MAY 2016
Sara Cox chats to John Parr about his massive 80s hit St. Elmo's Fire and looks at the top five singles from this week in 1985.
The interview will be broadcast on BBC Radio 2 on Friday 20th May 2016 and again on Wednesday 25th May at 03:00. The programme will also be available at www.bbc.co.uk shortly after broadcast.
THE 88th 2016 ACADEMY AWARDS (OSCARS)
The 88th Academy Awards saw the Launch of Google's Android "Rock, Paper, Scissors" campaign featuring John Parr and "St Elmo's Fire ( Man in Motion) as the theme song.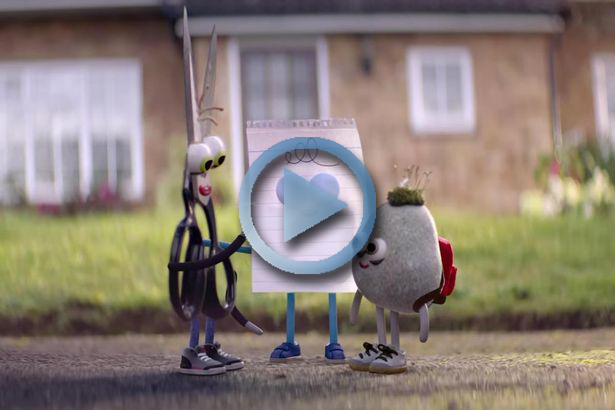 The video has really captured the publics imagination, achieving 7.5 Million hits in 8 weeks.
31 Years after the US number one, a favourite for "Best Original Song" Oscar, was withdrawn when the Academy allegedly heard that the song had been inspired by Rick Hansen's "Man In Motion Tour" an epic journey in his wheelchair to circumnavigate the globe.
Well no Oscar for john back then but it raised awareness and helped Rick raise $275,000,000 for spinal research. So here we are with Google's launch of their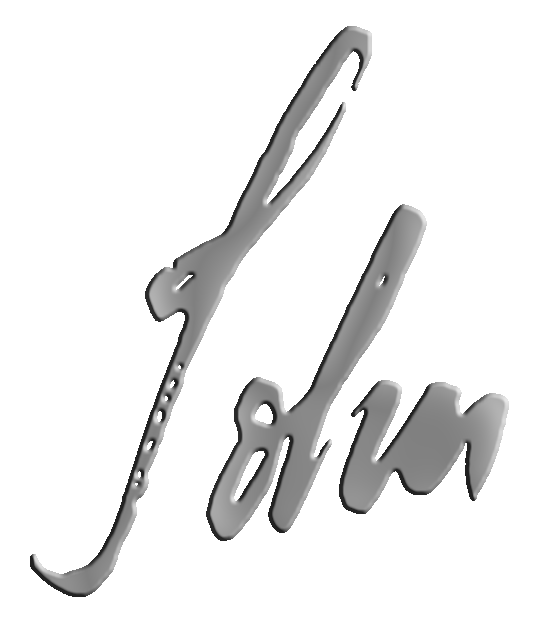 "Rock Paper Scissors" campaign for the Android, the song is once again bringing light to a good cause highlighting the campaign's anti bullying theme....making. diverse friendships at a time when the world surely needs unity.
MAN OF STEEL
I was sent this video link a few weeks ago and was so moved by it I was compelled to write "Man of Steel" as a tribute to Steve Prescott.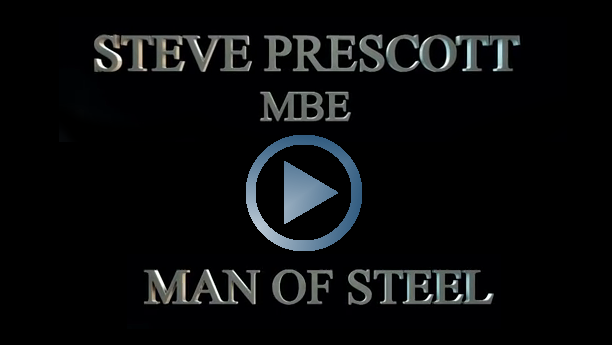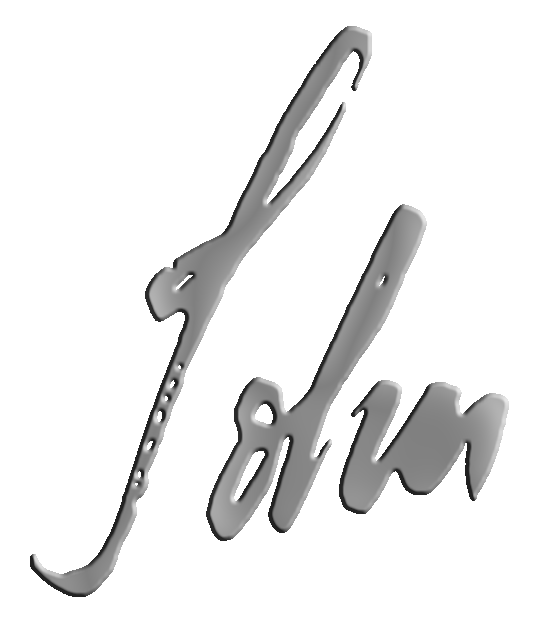 Steve's story is truly inspiring, awarded the MBE. for his tireless efforts to raise funds and awareness for medical research whilst battling his own debilitating illness is testament to the human spirit.
JOHN PARR - PLAYING PIANO LIVE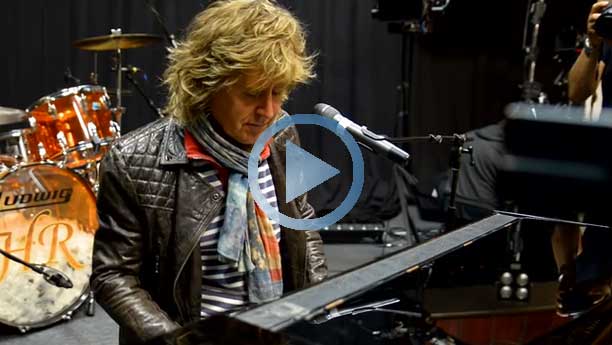 EXCLUSIVE BEHIND THE SCENES FOOTAGE
In Oct 2014 John had just finished filming a documentary and performance with Acoustic Fever at Dieter Dierks Studios in Cologne. It was late and thinking almost everyone had gone home, John sat at the piano and played a couple of new tunes he was working on....little did he know a camera was still rolling...
ACOUSTIC FEVER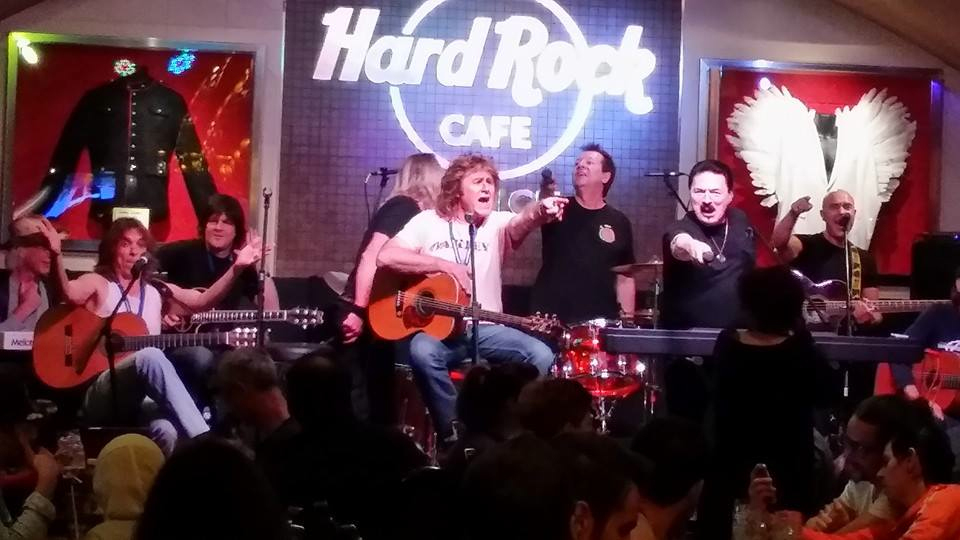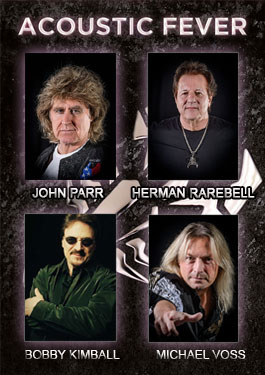 ACOUSTIC FEVER
John Parr has joined forces with Scorpions drummer and writer Herman Rarebell, Bobby Kimball from Toto and Michael Voss to form Acoustic Fever. The band also features two of the world's leading Flamenco guitarists, Corey Whitehead and José Antonio Rodriguez.
Having sold over 80,000,000 records between them the band will tour Europe in the autumn of 2014 playing their hits and classics from the Scorpions in a unique flamenco/rock style.
"The fire and passion of flamenco with the heart and soul of rock and roll"
John Parr

,
THE MISSION - ALBUM RELEASED
Legendary singer/songwriter John Parr has released what is considered by many to be his strongest album to date.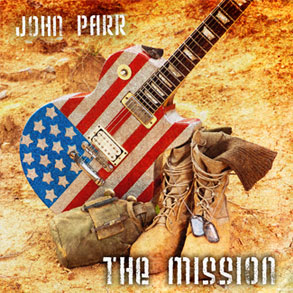 "Parr knows the key to creating great rock music. It's simple, kick-ass guitar, a power-house voice and songs that tell a story."
Chris Shapiro - Retropulse.
"The Mission is inspired by our fighting men and women who put themselves in harms way for our freedom. It is 14 songs covering almost every aspect of the Military but it is not a marching bands record. It's rock, it''s intimate, power and passion, life, love and sacrifice. Much of the proceeds of this album are being donated to 3 incredible Military charities:The USO, Military Families and USA Cares. It is about raising awareness and funds for Military men and women as they make the difficult transition back into ordinary life."
ROCK N HORSE POWER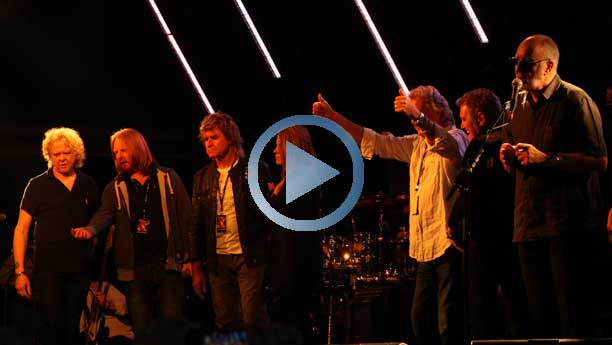 Jeff Beck, The Who, John Parr & Mick Hucknall.
Roger Daltrey, Pete Townsend, Jeff Beck, John Parr, Mick Hucknall, Nick Kershaw, Procol Harum, Alvin Stardust, Jim Cregan, Mike Rutherford,, Vic Reeves, Rick Wills, John Lodge, Damon Hill, Judy Tzuke and Mollie Marriott and some of Britain's top musicians together for Kenney Jones' Rock 'n' Horsepower charity concert for Prostate Cancer UK at Hurtwood Park Polo Club.
A DREAM COME TRUE...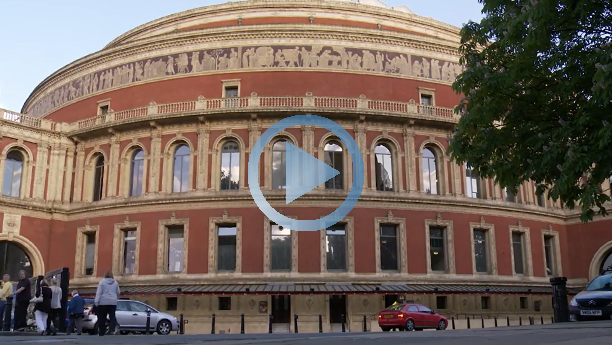 John performs St Elmo's Fire at the Royal Albert hall. A very special night dedicated to his father..
THE BEST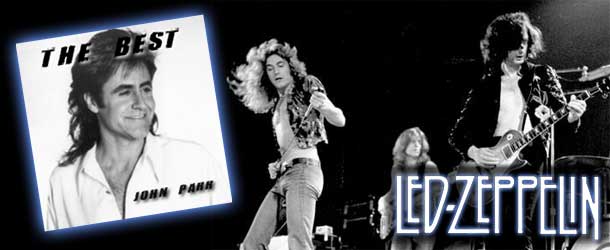 John Parr and Led Zeppelin songsmith create a truly iconic track.
Never before released or broadcast "The Best" features John Parr's collaboration with Jake Holmes (author of Zeppelin's "Dazed and Confused") to create a true epic.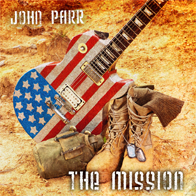 "The Mission"
Now Available
Live At The Sydney Opera House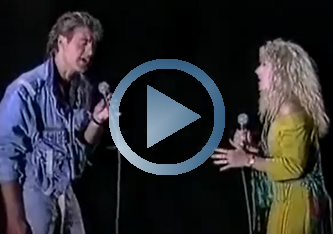 John Parr and Sheila Parker perform "For Better Or Worse" from the musical Paris live from Sydney Opera House.
HELP FOR HEROES
John Parr performs at Meadowhall, Sheffield to raise money for the heroes who have served in the armed forces for their country.
THE SIMPSONS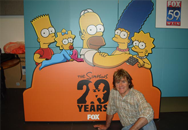 John Parr's iconic hit features in "The Austin Chronicle" top 11 Simpsons episodes.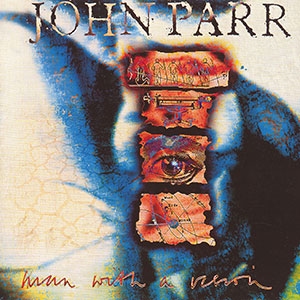 Man With A Vision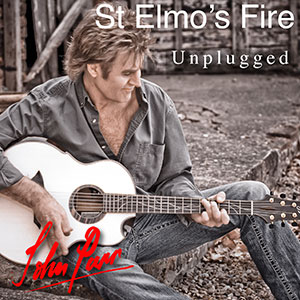 St. Elmo's Fire
(Unplugged)